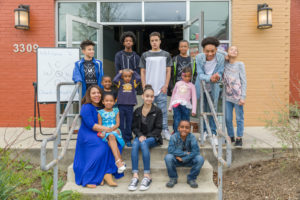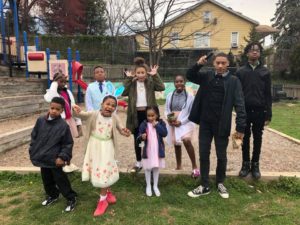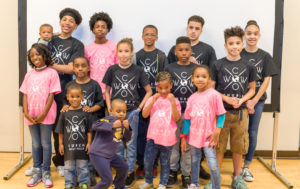 What's This All About???
Vision:
To empower and equip our youth to go out and inspire, impact, and heal our communities and world through God's love
.
Mission
: With the spirit as our guide and in accordance with Proverbs 22:6 we will guide our youth in the right direction and when they are old they will not turn away from it. Through love, kindness and acceptance we will serve, educate, instill wholeness, fight for justice, empower and help foster authentic
relationships with God.
Who we serve:
Youth ages 5-18
Tenets
We strive to serve as Christ-like examples for our youth so they become Christ-like examples to others, no matter their age. 1 Timothy 4:12 – Let no one despise your youth, but set the believers an example in speech and conduct, in love, in faith, in purity.
We train up our youth through love and Scripture, so they have a solid foundation in God, remember the ways of Christ, and apply the ways of Christ to their lives. We recognize children may drift away, but with the right foundation, they will return to their faith and roots in God. Proverbs 22:6 – Train children in the right way, and when old, they will not stray.
We help our youth develop authentic relationships with God, so they learn to walk with God, talk with God honestly and freely, and trust God throughout their good, great, difficult and tragic times. 1 John 1:7-9 – But if we walk in the light, as he is in the light, we have fellowship with one another, and the blood of Jesus, his Son, purifies us from all sin. If we claim to be without sin, we deceive ourselves and the truth is not in us. If we confess our sins, he is faithful and just and will forgive us from our sins and purify us from all unrighteousness.
Who May Serve???
Age: 18+ (Teens ages 14-18 may serve the younger children within the ministry) Church Participation: Bible Study attendance, background check (for those 18+)
Skills: Communicates well, listens well, creative, ability to develop, assist with or teach lessons as needed, ability to lead, organized, and good driving record, is encouraged but not required.
Personality: heart for youth, heart for people, welcoming, motivational, healthy sense of humor, and non-judgmental.
If you're interested in serving within the Youth Ministry, please contact us at info@thecwow.org.